Download Henri AppPort for FREE!
With the mobile app of Henri Coanda International Airport, the time before boarding will be as rewarding as the rest of your trip. Get notified when your flight status changes, keep the airport map at hand and enjoy discounts in all airport restaurants & cafes.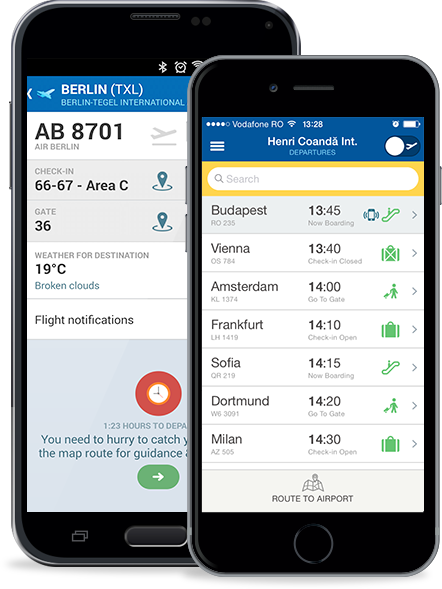 How it works

Flight Board
See flight schedule and status for Departures and Arrivals, with instant updates.

Flight Tracking & Flight Notifications
Choose your flight and receive push notifications when its status has changed.

Discounts
Download the app, and you reach the first discount level in all airport restaurants and cafes. Spoil yourself and share it with friends before every flight, and you'll reach Platinum in no time!

Order now
You can order your favorite food directly from the app. Get rid of the queue before the flight.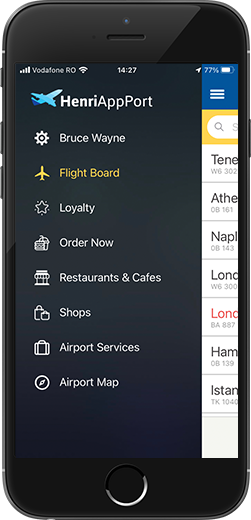 Restaurants & cafes
Read their descriptions, evaluate and write reviews.

Service outlets
Shops, ATMs, pharmacy - any service you need, one tap away.

Airport map
Locate your check-in point and gate, as well as restaurants and service outlets.
Screenshots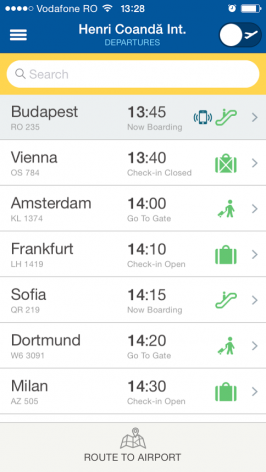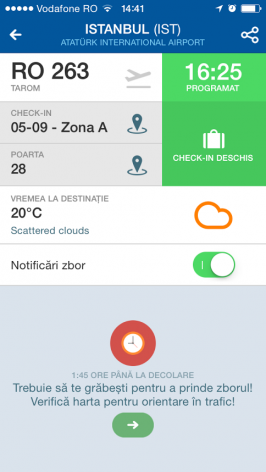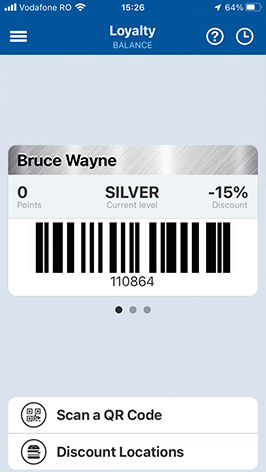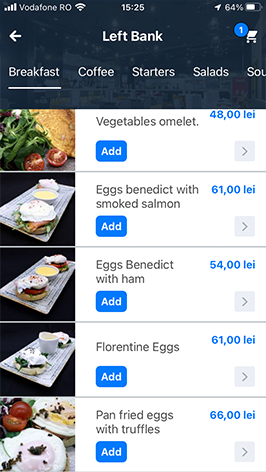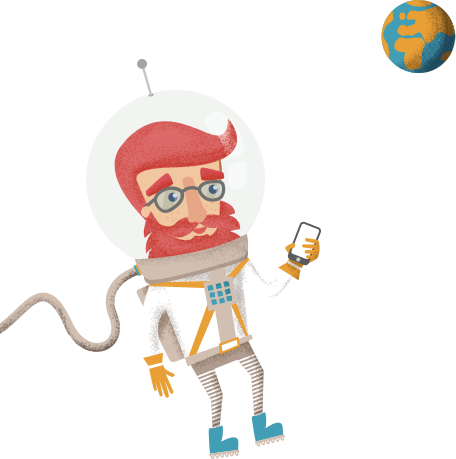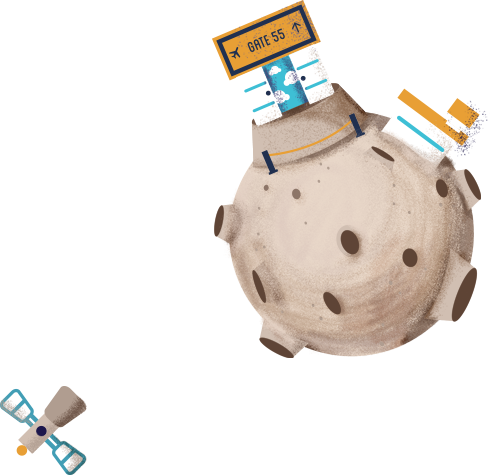 Download Henri AppPort
Flight tracking, airport map, progressive discounts - at your fingertips! Now boarding for pleasure.